Doraemon movie
Doraemon the Records of nobita spaceblazer Movie & Cast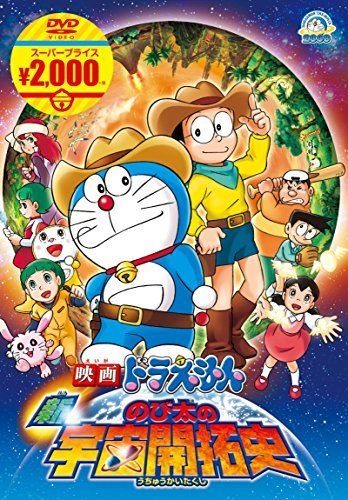 Doraemon: The Records of Nobita, Space blazer:
Doraemon the records of Nobita space blazer in Hindi download will definitely keep you hooked because this movie or episode is about a boy and his pet robot.
Note:
Click Here To watch Doraemon.
The robot grants all his wishes by giving him different gadgets that can be used for various purposes. Nobita is a school going boy so naturally he wants to impress his friends all the time and especially a girl, named Shazuka.
While Doraemon tries to reason with him, Nobita almost always gets his way.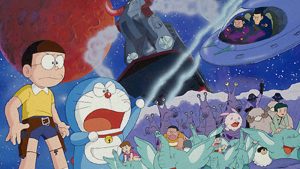 Doraemon the record of Nobita space blazer full movie in Hindi is a dubbed version of the original movie in which Nobita becomes a space blazer and makes different records to impress his friends from school.
The movie run for 103 minutes and it earned about 26 million American dollars.
Story Line:
In this movie, Nobita discovers a passageway to a space ship that is from another dimensions. He and Doraemon find out about an exploited planet that is being ruled by a cruel leader so they both destroy him with the help of their new friends.
Note:
Read Doraemon Comics.
This door to another dimension is opened by a rabbit named Chamii. He is from an alternate universe and he uses a hammer to get inside Nobita's room while he is sleeping.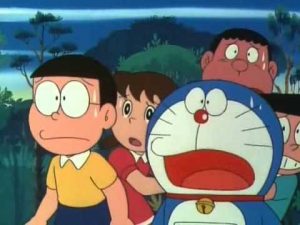 As he feels that the floor is shaking, he wakes up trembling and learn about this new adventure he is going to embark upon.
Note:
Chamii is originally caught by Doraemon who finds her stealing food from the fridge. Through this opened door, the friends go to Koya Koya which is a faraway planet.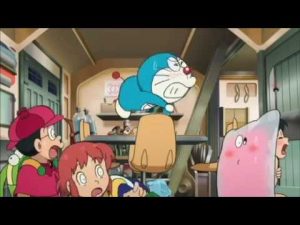 They meet a boy Roppuru who tells them about the atrocities of their cruel ruler. Doraemon: The Records of Nobita, Space blazer is an interesting movie for kids to watch.