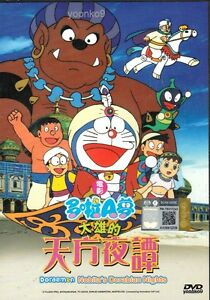 Nobita's Dorabian Nights:
Nobita's Dorabian Nights movie is a film from Japan which was released in 1991. This is the 12 the
Doraemon film in the series. The cinematography for Nobita's Dorabian Nights full movie was
done by Akio Saito and it was distributed by Toho. The movie earned 3.06 billion yens when it
was released.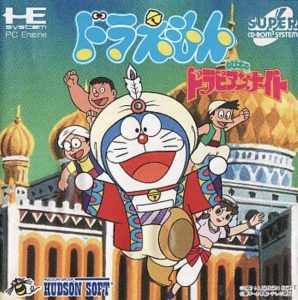 Check out Doraemon Gadgets.
Nobita's Dorabian Nights movie Plot
Nobita's Dorabian Nights characters learn about the tale of Sindbad who is a sailor from the
story of Arabian Nights. Nobita feels very bored because they are just watching the story from
afar and he wants to live it.
When Nobita tries to bring Shizuka into the storybook, he accidentally brings Gian and Suneo into the book and they end up messing the whole story. Due to this, Nobita and Shizuka experience messed up tales that Shzauka does not enjoy.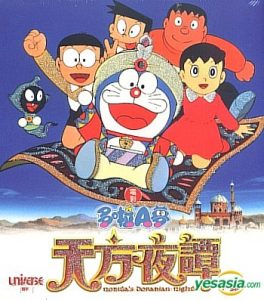 You may need to know Doraemon Comics
As she tries to leave the story, she is knocked down by the Magic carpet of Sindbad. In Nobita's Dorabian Nights full movie, Shizuka goes missing and the friends try to find her. For that, they have to go back to the city of Baghdad.
The group finds a genie called Mikujin who later leave them because they insult him for being incompetent. In their escape plan, they end up defeating the evil Abdil and Cassim. Also, Shizuka is saved and they come back to the present
day.
Nobita's Dorabian Nights cast
Nobita's Dorabian Nights in English is also available. The cast is the same as other movies for
the main characters.
Sindbad is played by Osamu Saka and Cassim is played by Osamu Kato while Adil is played by Seizo Kato. This movie is very exciting as it takes you back many centuries and lets you experience the time of Caliph Haroon Rasheed. Nobita's Dorabian Nights in Hindi is also available.